Cebo 50% Iberian Ham Shoulder
We present you a briefcase of 2 kilos approx. perfectly sliced ​​shoulder from an Iberian pig. The Cebo Iberian Shoulder has a spectacular flavor that nothing has to send to the rest of Iberian products and with this comfortable product you will not have to worry about preserving or cutting correctly, because you will have everything cut by professionals and vacuum packed so that you can take it with you. eat as you like. It is machine cut by our experts. If you don't know or don't like to cut the ham, let the experts do it for you.
It does not contain substances or ingredients that cause allergies. • Possible presence of traces of LACTOSE.
Iberian bait shoulder 50% Iberian breed, common salt, preservatives (E-252 and E-250) and antioxidant (E-301).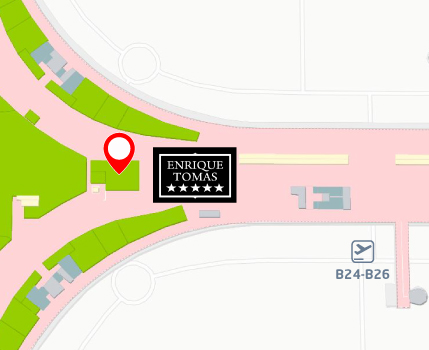 Collection point
This shop is located after the security checkpoint