London Dry Gin
Added to your bag
Please give us your flight information
Warning
Orders must be placed at least 24 hours before your flight
Beefeater is the only international gin still distilled in London. For Beefeater Dry, the blending of nine natural botanicals and a unique 24 hour steeping progress combine to create a gin of unrivalled smoothness and complexity. • One of the world's best-selling gins, Beefeater London Dry is distilled in a traditional London dry style • Using fine botanicals and master distiller James Burrough's original recipe from the 1800s • Shaped by nine all-natural botanicals: juniper, Seville orange peel, bitter almonds, orris root, coriander seeds, angelica root, licorice, angelica seed, and Sicilian lemon peel • Beefeater London Dry Gin has a remarkably clean flavour, with a bold juniper character that is balanced with strong notes of citrus • Beefeater has won more "best gin" awards than any other brand • An ideal gin to enjoy with the tonic of your choice or in your favourite gin cocktail
Country of Origin: United Kingdom
Type: White
Alcohol by Volume: 40%
Tasting Notes - Nose: Clean pine fresh juniper with a subtle lemon and orange zest.
Tasting Notes - Palate: More orange notes emerge on the palate as do more subtle hints of violet and coriander.
Tasting Notes - Finish: Orange notes re-emerge the peppery, coriander finish.
Flavour: Herbs
How to Enjoy Best: B&T (Beefeater & Tonic):1 part Beefeater dry, 2-3 parts tonic of preference, garnish with lemon & orange slice or wheel.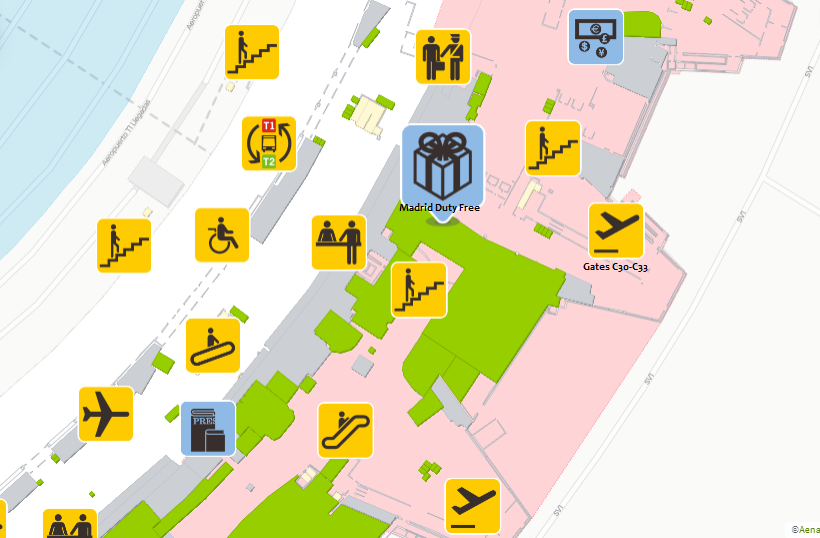 Collection point
This shop is located after the security checkpoint