Silver Tequila
Patrón tequilas are handcrafted at the Hacienda Patrón distillery in Jalisco, Mexico where people are the heart of the process - one that has remained the same since the very beginning. First, skilled jimadors uproot only the finest 100% Weber Blue Agave with the perfect sugar content and transport the heart of the plant to Hacienda Patrón. They're then hand chopped, baked and crushed by a two-ton volcanic stone tahona wheel and a roller mill. The agave is then fermented in pine oak tanks and distilled in small batches using copper stills. Each bottle of Patrón is a work of art, meticulously inspected, hand corked and signed.
Country of Origin: Mexico
Type: White
Alcohol by Volume: 40%
Tasting Notes - Nose: This light, crystal clear tequila with fresh agave aromas and hints of citrus is a favorite of tequila connoisseurs worldwide, and mixes flawlessly into most any cocktail.
Tasting Notes - Palate: Smooth and sweet. Fresh agave, hints of citrus.
Tasting Notes - Finish: Light pepper.
Flavour: Liquorish
How to Enjoy Best: Patrón Silver's crisp, smooth, and refined taste can be enjoyed straight, on the rocks, or mixed to enhance any cocktail. Each pour of Patrón Silver is Simply Perfect.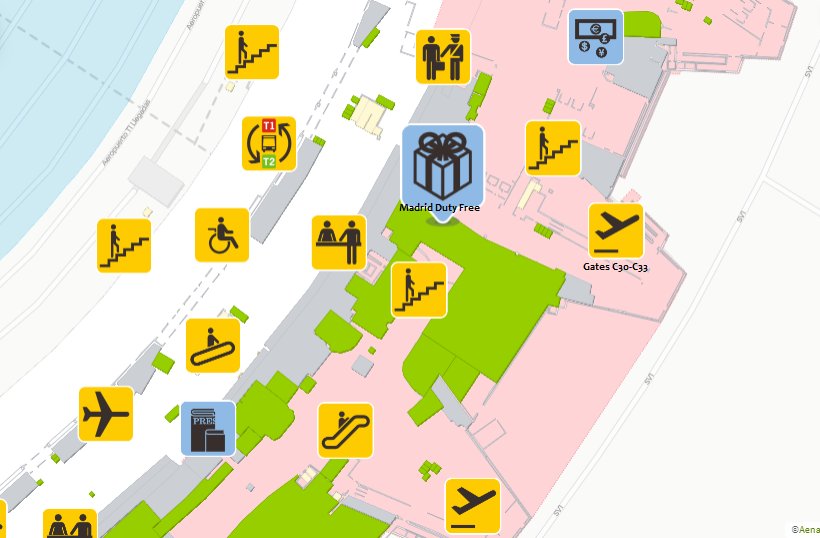 Collection point
This shop is located after the security checkpoint