Bellota 100% Tasty Iberian Ham - 80 gr
The Tasty jamón becomes every day a more popular Jamón due to its exquisite taste. To help you taste this delicacy, Enrique Tomás presents a comfortable and elegant vacuum-packed sachet with 80 grams of Jamón Pata Negra sliced with a knife by our experts. This Jamón pure "bellota" was obtained from a 100% Iberian pig that has eaten acorns during the Montanera-season in the meadows of the Iberian Peninsula. The tasty hams is different, has many textures and aromas.
It does not contain substances or ingredients that cause allergies.
Iberian pork ham, salt, dextrose, antioxidant E-331, preservatives E-252 and E-250.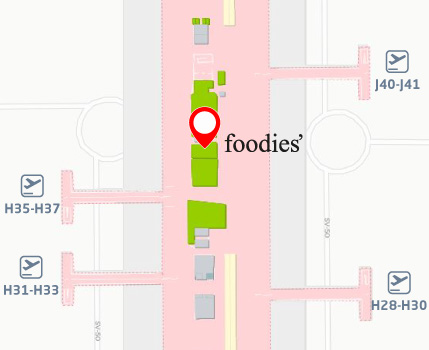 Collection point
Adolfo Suárez Madrid-Barajas - T4
Terminal 4, Floor 1, Departures/Arrivals (Gate H)
See collection point
This shop is located after the security checkpoint